Hear the difference! Try our new multi-station player for all systems including iOS with album art and ID tags! Sample the sound of UHD Radio on the 4 Max Radio Society Internet streams. Display reformats when phones are rotated. Spatial Audio works on the surround streams in iOS 15 and iPadOS 15 (or newer) with AirPods!
(N/A where subject to geoblocking)

Click to Play: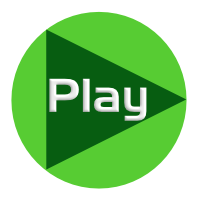 First there was radio, it was mono and it was good. Then there was FM Stereo radio and it was better. Now there's UHD Radio and we believe it's the best radio sound ever!
We start with crystal clear PCM digital audio sources, many stored in Apple Lossless Codec format. Then we process the audio with an advanced multiband system to get our own signature sound. Then we encode and stream on the Internet using the StreamS Hi-Fi Live HLS Encoder as well as the StreamS Hi-Fi Legacy encoder for our Icecast streams. HLS is HTML5 Live Streaming and it's the best digital audio streaming system available.
HLS works directly with modern web servers including Amazon S3 without the need for proprietary streaming servers. Ideal for mobile listening, HLS has large buffers to insure uninterrupted audio. The Streams Live Encoder uses the best codecs available including our favourite genuine Fraunhofer xHE-AAC along with AAC, HE-AACv1 and v2, and multi-channel 5.1 Surround AAC and HE-AAC. We're huge fans of the awesome new xHE-AAC codec, presently the most advanced and efficient audio codec on the planet.
What does this mean? It means UHD Radio delivers crystal clear stereo or 5.1 surround sound audio with excellent mobile stability along with song ID tags and album art available in all modern web browsers and compatible apps.
The xHE-AAC streams work best with StreamS Hi-Fi Radio for playback. Versions for iPhone, iPad, iPod Touch and Apple TV are available in the App Store. Find the 4 xHE-AAC streams for the stations listed above in the Featured Stations, Cool Streams and Top 100 sections of the app.
xHE-AAC streams can now be played in Android 9 or newer devices, in Safari in macOS 11, iOS 14 and iPadOS 14 (or newer), in Chrome 114 or Opera in Windows 11 22H2 (or newer) and in the Music app in macOS 11!
Streams available include: 48k xHE-AAC Stereo, 80k HE-AACv1 Stereo, 384k AAC-LC Stereo and 512k AAC-LC 5.1 Surround.
Extreme listening pleasure is just a click or tap away with UHD Radio!
Copyright ©2023 Emmers Ventures Ltd.
ALL RIGHTS RESERVED